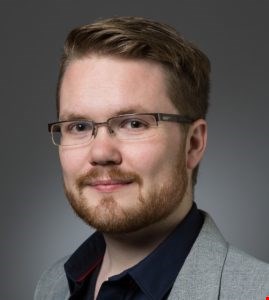 March 2. 2022
Back to join Snorrstofa
Dr. Luke John Murphy, a Historian of Religion, has rejoined Snorrastofa, which is a cause for celebration.
He has been hired to carry out a new project in the field of Norse mythology under the auspices of Snorrastofa and the University of Iceland. The University's contact person is dr. Terry Gunnell, professor in Folkloristics. The project is about creating a new database for the collection of data on extensive and diverse archeological remains related to Norse mythology. The institutions are now looking for partners and funds for the project. It is an independent continuation of the extensive project "The Pre-Christian Religions of the North", which Luke was once involved with as a Project Coordinator, and the database of text sources on Norse mythology, which in recent years has been managed by Liv Aurdal, Historian of Religion and employee of Snorrastofa.
1 May – 31 August:
every day 10 – 17
1 Sept. – 30 April:
weekdays 10 – 17
Otherwise by arrangement.