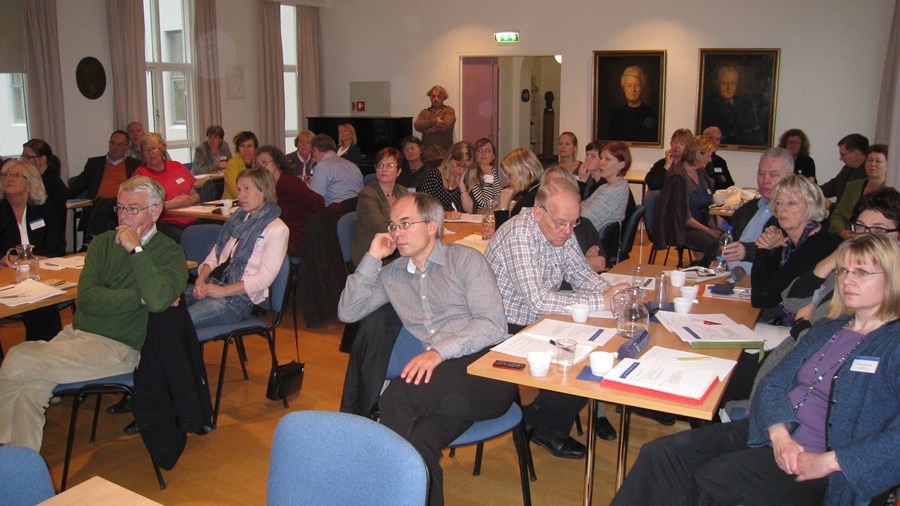 Meeting and conference facilities
Snorrastofa has the following facilities for conferences and meetings:
-A conference and banquet hall, seating up to 100
-Snorrastofa's library, seating 50-60
-Parish- and exhibition hall – facilities to serve light refreshments.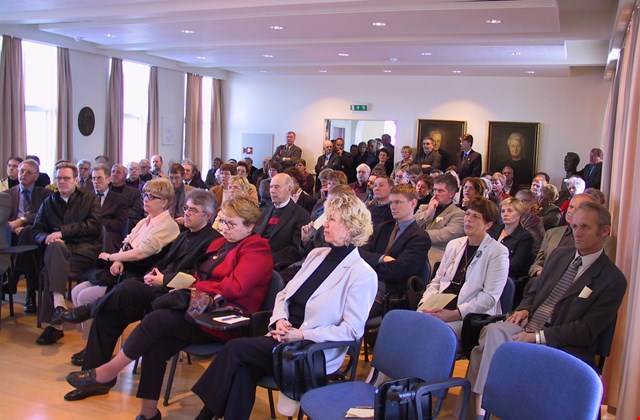 Conference and banquet hall in the old district school
The hall can accommodate up to 50 people sitting around tables but up to a 100 sitting in rows of chairs. The hall has a sound system, projector and a screen. It is well suited to parties and meetings. With light refreshments it can accommodate up to 130 people standing and if served at a table, up to 80 people.
Kitchen facilities are included. There is a fridge, cooker, oven, a large coffee maker and dishwasher. Crockery for teas/coffee and light refreshments for 80 people.
See photos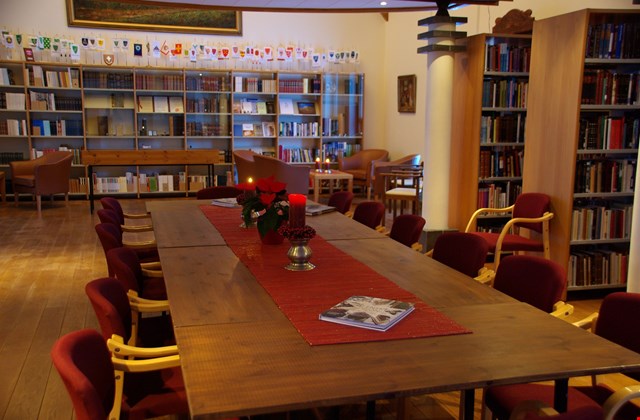 Library
The library can accommodate meetings for 12-15 sitting around a table or lectures or meetings for around 50 people. There is a sound system, projector and screen available.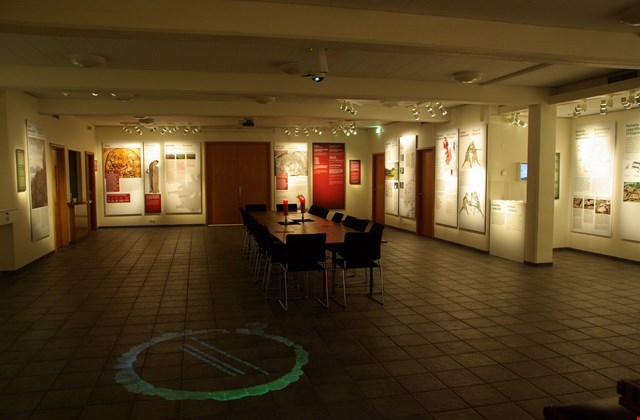 Parish and exhibition hall
The parish and exhibition hall is on the lower ground floor, beneath Reykholt's church. It hosts the exhibition Snorri Sturluson and his Time which Snorrastofa's staff manages and provides guidance for. The hall is used for the guests of the church and Snorrastofa and is generally not hired out.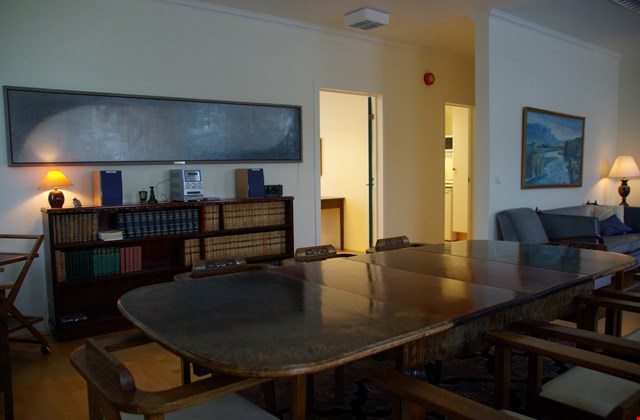 Facilities for smaller meetings and group work
The old district school has 2 rooms as well as studios with facilities for smaller meetings or group work, 4-10 people in each room.
See photos
Conference and banquet hall in the old district school
For 0-50 people with tables or rows of chairs
1 day 55.000 kr.
Meeting rooms in the old district school
Meeting rooms (2) including overnight accommodation in both studios:
Library (evening and weekends)
55.000 kr. per day
1 May – 31 August:
every day 10 – 17
1 Sept. – 30 April:
weekdays 10 – 17
Otherwise by arrangement.