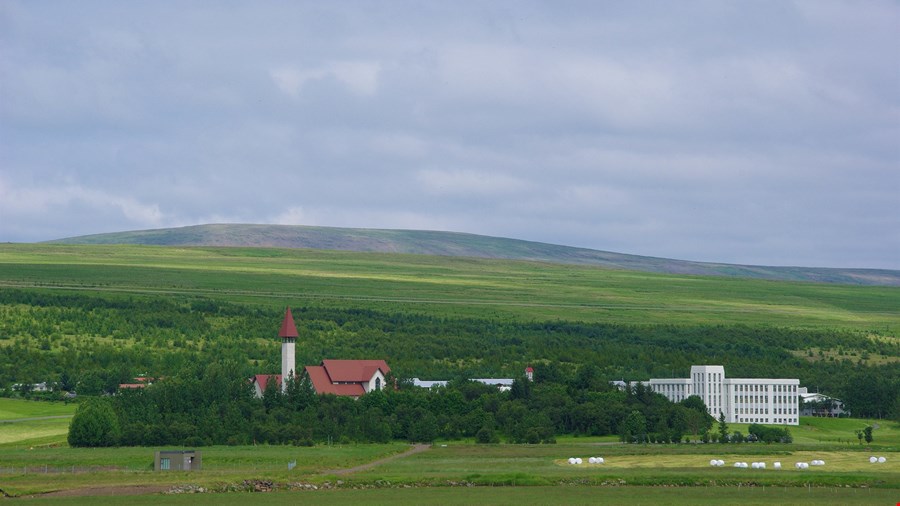 Cultural and medieval center, founded in memory of Snorri Sturluson
Snorrastofa conducts research, operates a library, holds concerts at Reykholtschurch and provides services for tourists.
In recent years, Snorrastofa has taken on the role of taking care of everything related to the national cultural site in Reykholt, whether it is related to local historical monuments, buildings, exhibitions or introductions to domestic and foreign visitors. In parallel with this multifaceted role, Snorrastofa is run as a research institute in medieval studies with an associated library and publication as well as an elaborate exhibition to introduce Snorri Sturluson.
Opening hours of Snorrastofa's office and Library
Weekdays 9:00–17:00
and for Knit-book-coffee
Opening hours of the Visitor Center
May 1 – Sep. 30th.:
Every day 10:00 – 18:00
Okt. 1 – April 30:
Virka daga 10:00–17:00
Other times by arrangement.
GPS points for Reykholt: N64° 39′ 53.661″ W21° 17′ 32.068″
1 May – 31 August:
every day 10 – 17
1 Sept. – 30 April:
weekdays 10 – 17
Otherwise by arrangement.