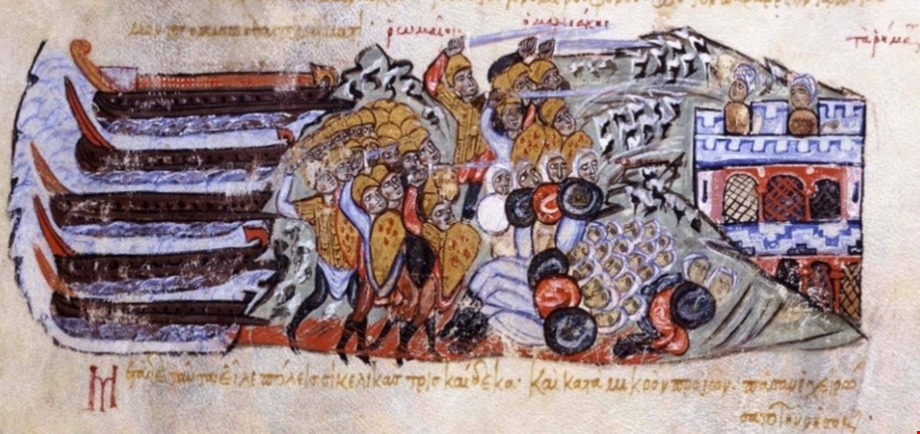 May 29. - 31. 2023
Program " A Viking in the Sun"
Snorrastofa
Cultural and Medieval Centre in Reykholt 
Harald Hardrada, the Mediterranean, and the Nordic World between the late Viking Age and the Eve of the Crusades  
Textual and material primary sources 
The First Symposium of the 
International Network A "Viking" in the Sun 
29-31 May 2023 
Program: 
Monday 29 May 
17:00 Departure from BSÍ – Reykjavík Bus Terminal 
18.30–19.00: Arrival in Reykholt 
19.00–21.00: Dinner 
21.00-21.30:  James Cave:
Recitations from Snorri Sturluson's Harald Saga in Norse and English.
Tuesday 30 May 
07.00: Breakfast 
9.00: Registration 
9.30: OPENING OF THE SYMPOSIUM (The Library of Snorrastofa): 
Welcome by Bergur Thorgeirsson, Director of Snorrastofa, Cultural and Medieval Centre in Reykholt

 

Welcome and practical information by Gianluca Raccagni, University of Edinburgh, Chair of the international network A "Viking" in the Sun

 
10.00-10.45: KEYNOTE LECTURE
David Abulafia (University of Cambridge): The Black Sea and the Viking road to Byzantium
10.45–11.15: Coffee Break 
11.15-12.45: TEXTUAL SOURCES 1: HARALD'S NARRATIVES
Sverrir Jakobsson (University of Iceland):

King Harald of Varangia and the Great Game of the eleventh century
Jan Alexander van Nahl (University of Iceland): "You have managed everything in the worst possible way" – Anthropological findings on the Old Norse sagas of Harald Sigurdsson
Carina Damm (Leipzig University): Haraldr the 'Far-Traveller'? Following the víðfǫrla to Serkland
12.45–14.00: Lunch 
14.00–15.30: TEXTUAL SOURCES 2: MEDITERRANEAN ENCOUNTERS 
Yannis Souraitis (University of Edinburgh):

At the emperor's service: Harald Hardrada in Byzantine sources

 

Harriet Clark (University of Nottingham): The Sicilian Campaign: The Making of a King

 

Marek Jankowiak (University of Oxford): A Viking and the Crescent: Harald Hardrada's Islamic encounters

 
15.30–16:00: Coffee Break 
16.00-17.00: MATERIAL CULTURE AND LEGACIES 1
Glaire Anderson (University of Edinburgh):

On Visualising Islamic-Viking Age Encounters: Material Evidence and Visual Culture Perspectives

Svein Harald Gullbekk (Museum of Cultural History in Oslo): Harald Sigurdsson / Harald Hardrade and His Coinage Revisited
18.00-19.00: KEYNOTE LECTURE AND CONCERT
Supriya Nagarajan and James Cave: Field of Broken Ice: Creative Responses to the World of Harad's Saga
19.00–20.00: Reception Sponsored by the municipality of Borgarbyggð (in the Exhibition under the Church). Bergur Þorgeirsson: An introduction to the Snorrastofa. 
20.00–22.00: Gala dinner at Fosshótel Dining Hall 
Wednesday 31 May 
07.00: Breakfast 
08.30–9:30: Business Meeting of The International Network A "Viking" in the Sun (Library) 
9.30–10:30: MATERIAL CULTURE AND LEGACIES 2
Caitlin Ellis (Dublin Institute for Advanced Studies): A changed man? Souvenirs, sovereignty and the Mediterranean in Scandinavia

Lisa Mahoney (DePaul University): St. Olaf and the Painted Legacy of Harald Hardrada

 
11.00: Checkout from Hotel 
11.30–12:20: Lunch 
12.30: Departure from Reykholt to the waterfall Hraunfossar and the national park Thingvellir, the site of the Icelandic parliament from 930 to 1798. Also, a visit to a museum at the site. 
17.00: Arrival in Reykjavík 
Snorrastofa • 320 Reykholt • Tel: 433 8000 / 893 1492 • snorrastofa@snorrastofa.is • www.snorrastofa.is 
1 May – 31 August:
every day 10 – 17
1 Sept. – 30 April:
weekdays 10 – 17
Otherwise by arrangement.